Restylane- $450/Per Syringe
*Restylane® is a very common injectable to  help diminish moderate to severe facial wrinkles, it is most commonly injected to the lips for enhancement, labial folds around the mouth and the cheek area for fullness.  For those suffering with acne scars Restylane® works great at filling acne scar depressions in the skin.
Restylane® contains hyaluronic acid that is soft clear crystal gel.  The gel is injected to help add volume to skin, wrinkles and depressions.  Your body naturally creates hyaluronic acid this is not a silicone gel, combined with your body's own hyaluronic acid it creates volume that can last 6 months to  a year.
How Much Does Restylane® Cost?
At San Diego Laser Spa we offer great specials on Restylane® injections starting at $450/per syringe.  Most patients only need one syringe to reach their desired results.
Can Restylane® Make Me Look Younger?
*Facial fillers today can provide amazing results, Restylane® treatment can have you looking ten years younger in one treatment.  Want to look great for a wedding or class reunion Restylane® can help you achieve your aesthetic goal.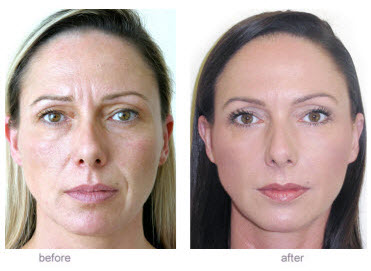 Can Restylane Be Used for Lip Enhancement?
*Absolutely, Restylane® is very common for lip enhancement with lasting results.  Typically you can see much fuller lips for 6-12 months and because it is hyaluronic acid you won't have to worry about hard lips or duck lips the results are very natural.
Do Restylane® Injections Hurt?
At San Diego Laser Spa we use an anesthetic treatment which reduces any pain to just a pinch.  Most patients report the procedure to be very comfortable and pain free.