Want to Look Younger Without Surgery?
*As we age our skin tends to thin out, lose volume and gravity takes its toll.  The latest trend in cosmetic procedures is the liquid facelift.  The liquid facelift is a very popular procedure and can provide long lasting result that can have you looking 10 years younger in one visit.  The procedure usually involves the injection of facial fillers and Botox®.  Results vary and will require a couple visits per year to maintain your new youthful look.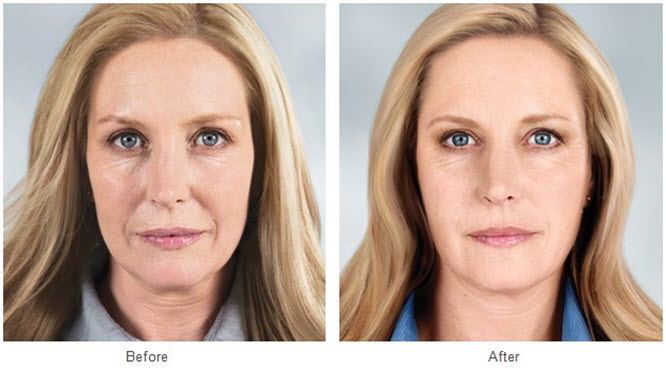 Does the Procedure Hurt?
At San Diego Laser Spa we use anesthetic which minimizes discomfort to simple pinching feeling.  The procedure lasts about an hour and the results are immediate.  Many patients have the procedure done at lunch hour and head right back to their daily activities.
How Long Do Results Last?
*Most of our patients are seeing results that last 6-12 months, we recommend a couple visits per year to maintain youthful appearance.