Juvederm- $525/Per Syringe
*Juvederm® is by far one of the most sought after cosmetic procedures today following Botox®.  Facial injections have come a long way in the past decade and today's facial fillers can have a long-lasting and amazing result.  Many of our clients say they look 10 years younger after having Juvederm® injections.

How Long Does Juvederm® Procedure Take?
*Typically your first procedure will run a little longer but thereafter each procedure should take about 30-45 minutes.
Can Juvederm® be used for lip enhancement?
Absolutely, lip enhancement is one of our most popular procedures at San Diego Laser Spa.  Juvederm® will not make your lips hard or look like a duck, the filler is very soft and the results very natural.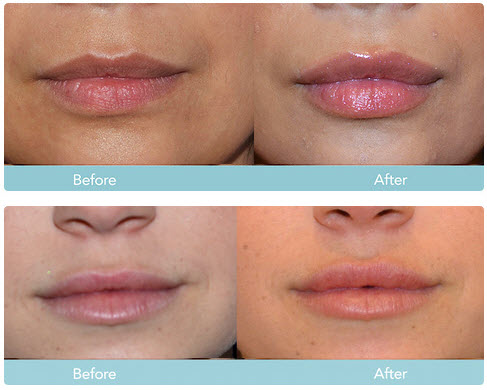 What Areas of the Face is Juvederm® Most Often Injected?
Juvederm® is most often injected to bring volume to the lips, folds around the mouth, eyes and cheeks.  The injections are fantastic at restoring volume that is lost with aging, defy gravity today with Juvederm®.
How Much Does Juvederm® Cost?
At San Diego Laser Spa we offer the most affordable Juvederm® specials in town.   Juvederm® starts at $550/per syringe, the results are immediate and long lasting typically 6 months to a year.  Typically you will need only one syringe of Juvederm® for a procedure like lip enhancement or the labial folds around the mouth.
Do The Juvederm® Injections Hurt?
Most patients say the procedure is very comfortable and only stings a little.  A topical anesthetic is used so the procedure is comfortable, you will only feel a little pinch.