*For both men and women excessive hair growth can be an embarrassing condition. Shaving, waxing and electrolysis are simply ineffective in comparison to today's laser hair removal machines.  Laser treatments will leave your skin smooth, silky and most importantly  hair free.  The procedure can be performed on all skin types but works best on lighter skin and darker color hair.
At San Diego Laser Spa we utilize the Light Sheer by Lumenis which is the gold standard in laser treatments.  The procedure stings a little but overall very comfortable.  The results are permanent and usually only takes a few appointments for permanent hair removal.  The procedure is most often performed on face, bikini, underarms, back and chest.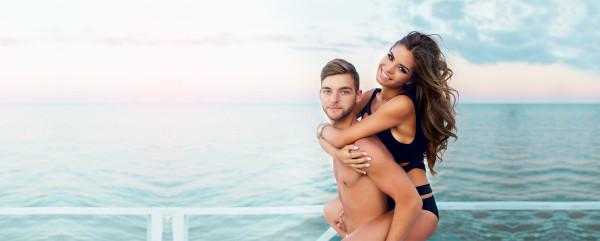 Laser Hair Removal Faqs
Some preparations prior to treatment should be done to accomplish better results. Excessive sun exposure and tanning beds should be avoided four to six weeks prior to treatment. Plucking, bleaching, or waxing of hairs from treatment areas should also be avoided at least 10 days prior to treatment. If pregnant or taking sun sensitive medication such as accutane or some antibiotics may not be eligible for treatment. Always shave the area before coming in for treatment.
Laser treatment is usually easily bearable but since every individual's pain threshold varies, some may find it painful. It has been described as "pin pricks," "rubber band snaps," or "mosquito bites."
Precautions post procedure should also be taken such as sun protection – vigorous sunscreen application is a must for a few days. Any irritant cosmetics should be avoided for at least one day. Facial beauty treatments especially bleaching should be avoided for three to four days. Facial make-up can be applied soon after your treatment due to the fact that it acts as a good sunscreen.
Laser Hair Removal Prices
* Prices listed per session
| Small Area | Medium Area | Large Area |
| --- | --- | --- |
| Brow(between)$50 | Jawline $275 | Full Face $250 |
| Nose $50 | Front of Neck $132 | Chin $125 |
| Ears $50 | Back of Neck $132 | Full Arms $291 |
| Cheek $124 | Extended Bikini $263 | Full Leg $484 |
| Happytrail $118 | Lower Face $225 | Lower Legs $327 |
| Hands $150 | Bikini $188 | Upper Legs $416 |
| Feet $150 | Upper Lip $125 | Upper Back $397 |
| Areola $118 | Lower 1/3 Back $240 | Shoulder/Back Neck $500 |
| Under Arms $185 |  Side Burns $124 |  Full Back $537 |